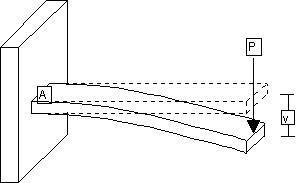 The shear stress at the wall should be positive P.
Let me know if my anser is not correct.
Hi @Weijun_Zhang, positive P would be the shear force in this case I believe. If we're thinking about the shear force diagram that would be the case…but shear stress should be a force applied over an area.
In this case it would be:
Shear Stress= +P / v
where P = shear force, v = cross-sectional area.
Here's a reference equation I found from Google:


Great! Thanks for pointing this out. So the shear stress should be P/A based on the reference equation.
@Weijun_Zhang That's correct! Feel free to comment on any other posts you may be confused about, and we will try our best to answer.